Water pit retention – Blackburn South
The Doherty Plumbing crew recently attended a local school property, after there were reports of water being retained in the surface pit and not draining properly in the small courtyard of the play area.
Our licensed plumber accessed the surface pit and found that the pump was clogged with dirt and plastic rubbish.
We were promptly at work, helping to install a metal covering under the surface pit lid to prevent tree matter and rubbish blocking up the submerged pump. It was now ready for the change of season!
Blocked kitchen sink – Plumbing in Malvern
A customer called our office recently requesting assistance with a blocked kitchen sink, and water pooling beneath their dishwasher unit.
A closer inspection of the kitchen sink's 50mm waste pipe and water tests by our plumbing professional revealed a blockage downstream.
We needed to use a flex shaft to clear the waste pipe of all debris, and the waste fittings were subsequently reinstated waste fittings with new trap seals.
The sink waste connection was water tested once more, and no leaks found. The wastewater was flowing well, and the dishwasher was draining freely as well.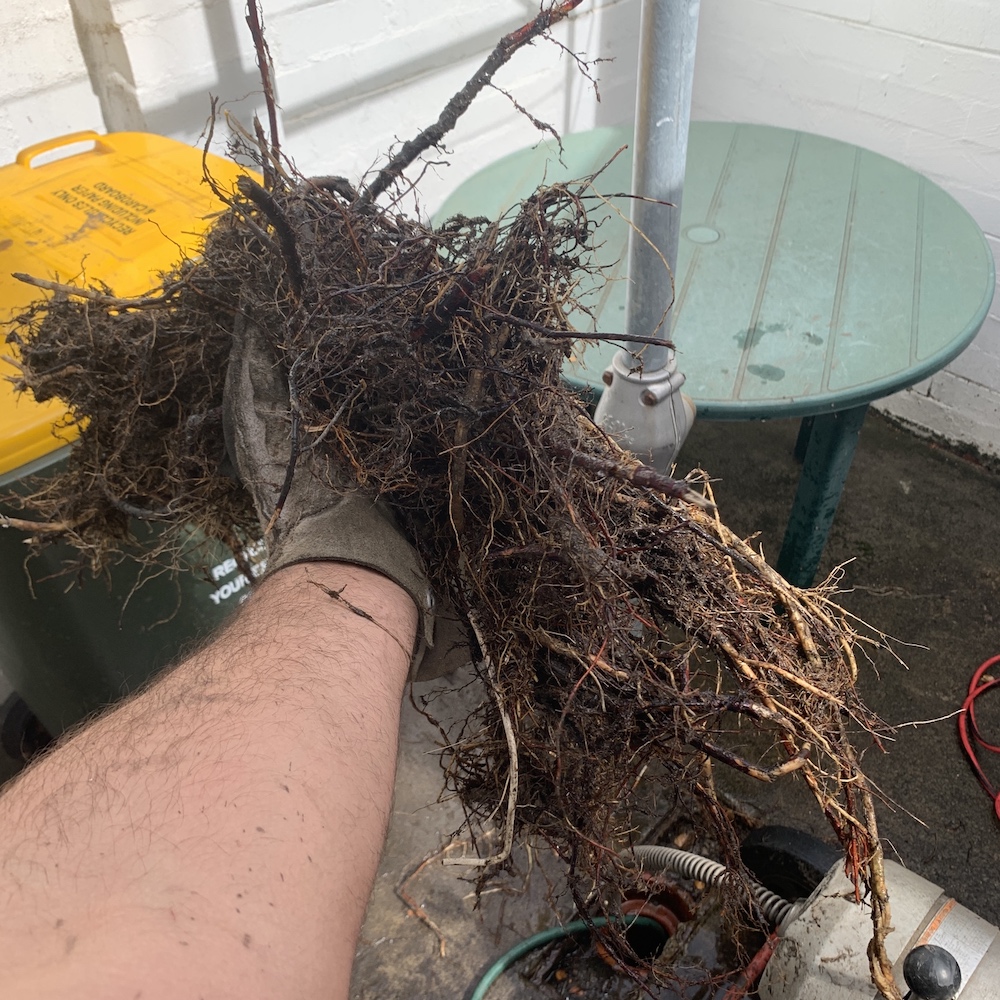 When do you need spring cleaning of drains? Signs to look out for…
With Spring in the air, and as we eagerly wait for the warm weather to sweep across Australia, it is time to get a professional decluttering of the drains around the property.
Check out for these five warning signs that indicate a need for a thorough seasonal cleaning:
1) Clogged sink drain
Slow draining sink pipelines or dishwashers, coupled with unpleasant odours, are a tell-tale clue that there is blockage. Most commonly, overload of solidified food scraps and grease is the culprit, which need to be cleared off immediately. These clogs could extend all the way into the main pipes outside the house, which help drain the dirty water to the sewer system.
2) Shower/Bathroom drains
Similar to clogged sinks in the kitchen, slow draining shower and bathroom drains could be another warning sign.
3) Toilets and septic tanks
Clogged pipes in the toilets or septic tanks could be disastrous if not dealt with quickly, as the sewer waste and dirty water could start backing up with due to the obstruction.
4) Low water pressure
Low pressure of water, ideally evident from the water flow reduced to a trickle when taps are turned on, indicate there is a clogged pipeline that needs urgent attention. These blockages could be due to corrosion or materials depositing inside the pipes.
5) Blocked gutter systems
Be it downspouts or roof gutters, organic debris can wreak havoc if they accumulate along the pipework over a long period of time. These should be cleaned at least twice a year, especially during the change of the weather cycle such as Spring.
How can Doherty Plumbing Solutions help?
If you are unsure where to start with the seasonal spring cleaning of the drainage network around your property, reach out to Doherty Plumbing Solutions – your clogged drains experts in Melbourne.
Our team of licensed plumbers will discuss with you the most affordable and practical solutions to the blocked drain problem, including regular cleaning and maintenance throughout the year.
Check out our Melbourne plumbing service locations here – https://www.dohertyplumbingsolutions.com.au/areas.html
Our full range of drainage plumbing services can be found here – https://www.dohertyplumbingsolutions.com.au/blocked-drains-melbourne.html
To discuss how we can assist you to find a long-term solution, contact the friendly team at Doherty Plumbing Solutions today: